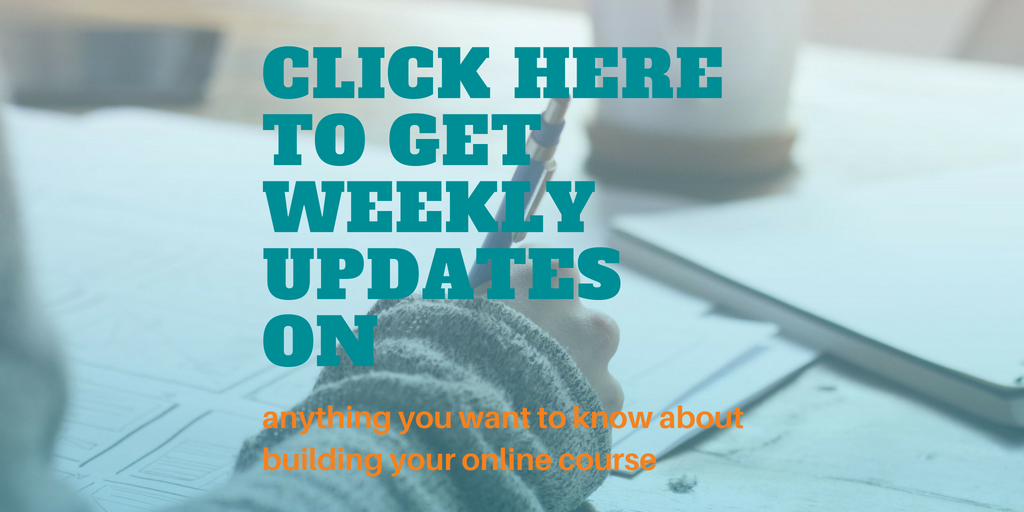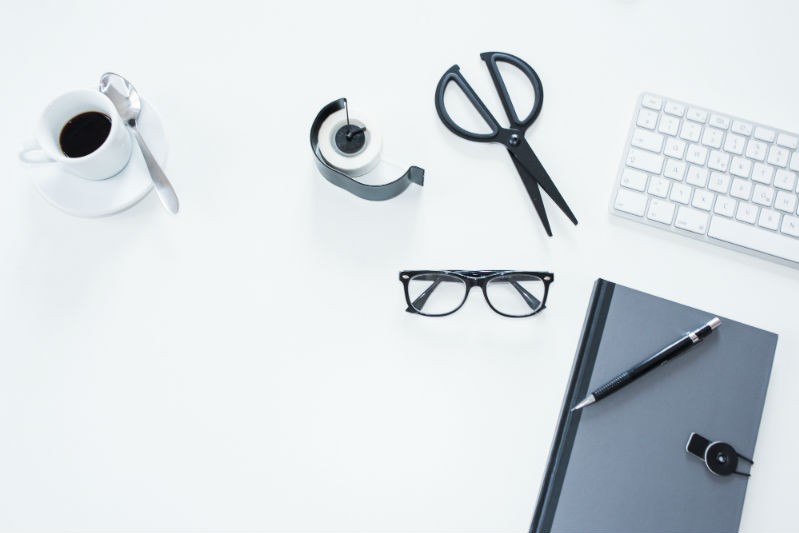 If you have an idea or a skill that you'd like to share in an online course, what would be your first move?
I believe, like most people, you sit and think about your ideas, structuring and building your course... most likely you do not think about the marketing part before your course is ready.
Would that be about right?
Let's have a closer look.
Build your course
It is important that you take the time to build a good course. You want to help people solve a problem, learn a new skill or get important information and you need to put the time in to get it right.
Build your List
It is at least as important, though, to start building a list for your product so that, when you have it ready, you have an audience to launch to.
What is a list and why is it so important to have one?
For those who are very new to the online business let me quickly explain the list. Your list is your database of people you can contact sending them your marketing messages and communications. These are the people who agreed at some point in time that you send them your information.
People on your list signed up because you offered something that they were interested in. They gave you their email address and that way, via your autoresponder (AWeber, MailChimp...) you can send them information over time. This is at least how it used to be, GDPR and the European Law changed that a bit. The rules became stricter, at least for the E.U. Before getting started you should read the detail about GDPR (General Data Protection Regulation) here
https://lianehack.teachable.com/blog/1675395/7-things-you-have-to-know-about-gdpr
Let's get back to your list. People on your list are your potential customers. They believe what you had to share was interesting enough to give you their email address.
What could you share, even before you have your course ready, in order to build your list?
Click on the image and you get your first 3 steps for FREE and start your course.



1. Start a newsletter
You can share valuable information about your field of expertise. Ask the people you know if they are interested in the information you share and if they would want your newsletter. If yes, you can add them to your list. Maybe they even know people who could be interested and they give you a name. Brian Harris from videofruit.com helps people build lists and it is his tip to get your first 100 people to sign up for your newsletter.
2. Have a blog
Write blog posts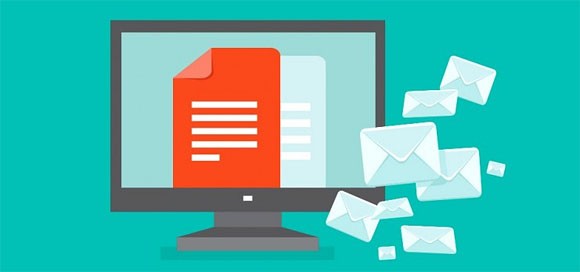 Your blog gives you the opportunity to create relevant content for your customers. Use this as a marketing tool to drive traffic back to your website. Use Facebook, Twitter, Instagram, LinkedIn... Post links, including pictures of your blog articles to your social sites. Give your followers a reason to click through to your website.
Blog posts increase your SEO. New content is important. Use keywords in your articles. List out the keywords, topics, and categories you want your business to be found with. Use these words, and related expressions when writing your posts.
Of course, whether you actively seek these out or not, blogging regularly about your business, industry, product or customer lifestyle will naturally increase your search keywords. Being intent about your words will only increase results.
Keywords and topics on your website are a significant way in which Google (and other search engines) find your site for these searched words.
to be an authority in your field
Well written articles show your knowledge, share interesting content that informs and helps your readers. You are building trust. The more you can show that you are well-versed in your field, the more likely your followers see you as an authority. Respond to comments and questions. Interact with your readers. If they have questions, respond to them directly on your website. Other readers will see your interactions too.
Have a call to action button
What is a call-to-action and why would you need one?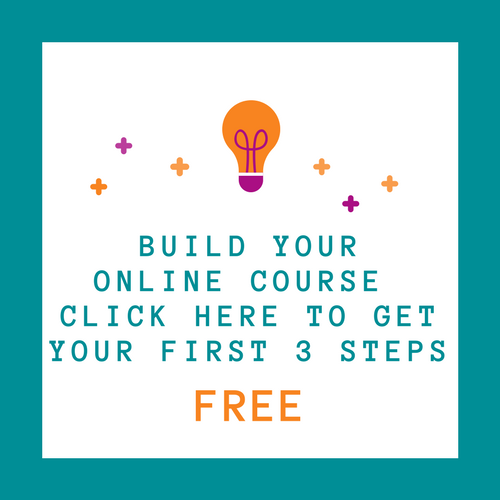 Essentially, CTAs are used all across the web to grab the attention of potential leads or to convert existing leads into customers. Their purpose is to get the visitor to take a specific action, hence call to action.
CTAs come in many different shapes and sizes like pop-ups, in-line, social sharing, sign-up form...
Create a "conversion-generating" CTA and target your specific buyer personas. Essentially, they are your way of turning current prospects into leads, and then into customers.
Forms and buttons on your landing pages are a good example of this. And yes, buttons count as CTAs! They may seem small, but they play a huge role in driving leads. That little "download now" button clearly tells your audience how to take their next steps.
You should have this "call to action" on your home page and blog posts so that people can sign up with you via your blog. Create a free gift, it can be an ebook, a split off from your course. Depending on your course it could be recipes, health tips, fitness exercises, photography 101... It could be anything your audience is interested in but make sure you share valuable information. Don't trick people into signing up, you want to create a valuable relationship.
3. Build your social media following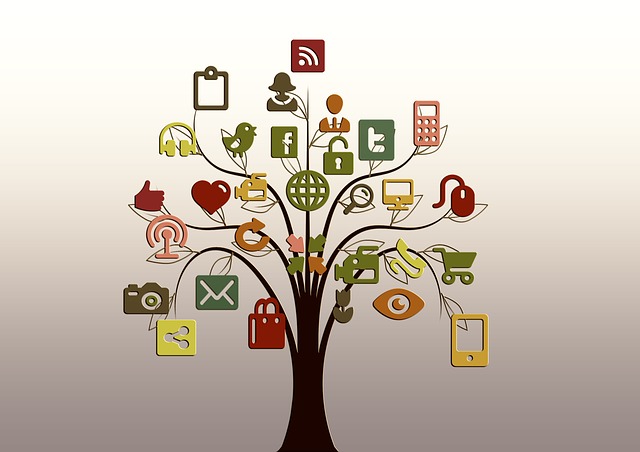 Use social media to share your blog posts and interact with people. Do not try to be all over the place when you are beginning. Pick 2 and work with those.

Build a professional profile
Build your brand and show consistency. Don't just use your vacation picture as profile picture but take the time to create a brand image that represents you and your industry well. You want to be easily recognized, don't use a logo or other motive to replace your headshot, show your face!
Don't only brag about yourself
You probably want to present yourself as an expert in your industry and that is great. Just keep in mind that social media is more like a party. No one wants to get stuck listening to the guest who can't stop talking about himself. They will hit the unfollow button. Think about your audience. What can you provide to make your social media interesting to follow? Do not only share your stuff, share other people, build relationships on social media. Find influencers in your niche and follow them. Share their information, it will validate what you are writing about.
Create a Schedule and Post Content Regularly
Be consistent in your posting schedule. It will have an impact on your visibility and help with SEO. The shelf life of a post is very small (18 minutes for a tweet). This should convince you that just posting from time to time will not help. Use Buffer to schedule your social media posts and tweets, you can schedule a week ahead and you do not need to worry about it every day.
Use pictures in your posts or tweets. you will get more engagements and shares.4
4. Create a Facebook business page
Don't use a personal profile for your business, create a FB business page. You get content creation tools, paid promotional opportunities, and analytics/insights that come with a Facebook Business Page. Plus, a personal profile would require people to send you a friend request in order to engage with you, and the last thing you want to do is make that more difficult for customers.
Define your brand
As for social media, you need to define your brand on your Facebook page. Be recogniseable. Use a good headshot or a representative picture for your page. Be "likeable".
These are already great steps you can take, even without having your course ready. You have the knowledge that you can share, even if you do not have the product, yet.
If you want to get your first 3 steps to building your course feel free to grab them here below for FREE.