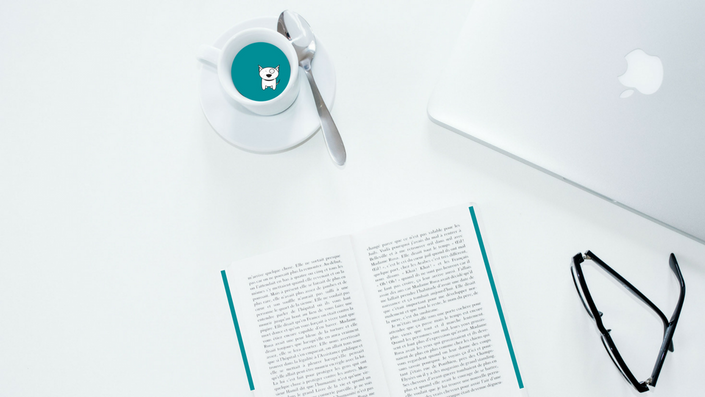 dare & share former version
Build your online course from ideation to creation. Course will open soon!
Hi and welcome to "dare & share"
Since you read this, chances are that you dwell on the idea of building your own online course. The reasons to do so may vary.
I know my main reason was to be independent from a certain location and be able to move any place, any time. Before I had to rebuild businesses. Why? As mentioned, I like to move. Now, if you work with people, they are not automatically willing to come along with you from one country to the other. This implies that you need start again, new environment, new faces, it's all exciting but not so good for business.
This was my main reason to start building my course online. Since I ran into these issues, I felt like other people might have the same. That's why I decided to help people on cross roads.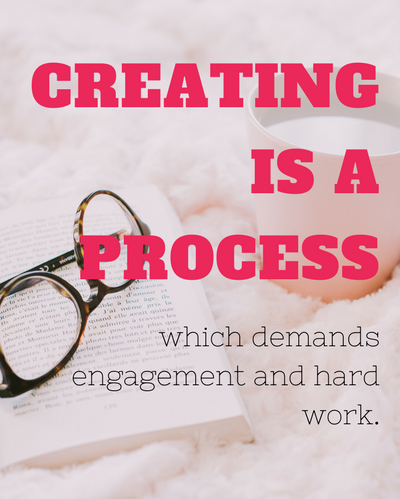 Now, your reason(s) might be a far cry from mine. You could live somewhere in the middle of nowhere and you do NOT like to move. You might wish to get in front of potential customers. You are looking for people who do not live in your remote area but who could still profite from your know-how and your offer.
You might be a home stay mom and you want to use the scant free time you have and start building your online business or...
...you feel this hunger for discovering something else, why not.
Every reason is a good reason.
This being said; this program is NOT for you
if you are in here for a quick buck.
if your reason is to make it easy on yourself and you plan on fabricating a "quick and dirty" course.
if you believe you should get this done in a couple of days.
...
And, last but not least; if you believe you can sell a product that has little to no value for the end consumer, this course is definitely not for you.
In essence, here is what I am trying to tell you. There are 2 types of people in this world. People who think that everything needs to come easy, they are not willing to invest a certain amount of effort and work...
... and people who know that creating is a process that demands engagement and hard work. Don't fool yourself; even sharing your passion is work. If you fall in the first category, I wish you all the best. Please do not read further because you will not find here what you are looking for.
If yet, you are willing to do what it takes to create a different path for yourself and others, please bear with me. Let me show you what I am offering:
Through this course, we provide you with the right ideas and strategies. These will put your online course on a solid and formidable footing. Our modules are a simple step-by-step approach. Your audience can seamlessly interact with it and get a good return on their time and money spent. Our experience, having worked with many people in the past, has afforded us the opportunity to adapt and creatively put together a model that can make your online course stand out.
Dare to share will help you increase the number of learners that visit your site, learn how to make a profit, understand human psychology, enhance your resourcefulness, create ground-breaking ideas. Once you use our course, you will have a clear understanding and detailed plan. You will walk out with an air of confidence, possibility, and clarity of how to craft a comprehensive plan about your online course.
Dare and share is out here because we understand how vital it is to attain relevance and gain profitability. We have heard many stories of online course failing, and this is demoralizing. We are here to change that. There are myriads of untapped potentials in setting up an online course of your own. It is vital to tap these opportunities to meet and exceed expectations.
Setting up an online course comes in many forms, including possessing the right knowledge and skills to set a unique standard to become an authority in your field. Dare and share will adequately equip you with the necessary skills to achieve great feats in your online teaching course. Here is a summary of the modules that will make it possible for you to share your skills online course to a wider audience.
You will learn how to...


...define your audience
This is critical to the success of your online course. So what do I mean? It is important to note that what you crave to offer to a larger audience is not meant for everyone. There is a specific set of people who are actually in need of your skill and experience. They are the type of people you should define. They are the audience you should target. Hence, how do you go about this? You will get the tools to accurately build your Persona and you learn why it is important to do so.
...use Social Media
Using social media to get across to the audience is paramount if you want to start and sustain relevance of your online course. Doing this widens the scope of your visibility and creates a viable platform to present or showcase your skills to your audience.
...build your list
Building a list is an essential key to the steady and consistent progress of online course. The list is a database of people you can make contact with your marketing messages and communications.
...construct your course structure
Building your course structure is very important. The course must have clear-cut components which are linked to form a structure which your audience can relate to. You need to have a sturdy structure to be able to add the content to it.
...set up your course content
How to communicate with your audience is key. To develop a highly resourceful and outstanding content is vital but more importantly, you need to find a unique way to get your content swiftly across to the audience. What is the significance of a good content if it doesn't prompt the audience to take specific steps?
Your course content is a critical part of your online course. It avails the audience the golden chance to seamlessly relate to what you have to offer. Setting up your course content in such a way that it generates a constant visit to your site as well as prompt visitors to take action is vital. It must also include a step-by-step method in which the audience can progressively follow through from the beginning to the end.
...make great presentations
Presentation of the course is what should not be treated with kid's glove. This is because the way you present your course essentially determines the people that visit your site and will want to come back for more. Present it to them in a way that is unique, effective, simple and realistic. This is where creativity and special skills come in. Your course must be presented in such a way that it gets your audience consistently hooked on your site. Effective presentation of course content facilitates trust that they are getting good returns on time and money invested in the course.
...put everything together
This will give it a comprehensive outlook. You learn a pragmatic way to seamlessly put all the above together in such a way that the audience can relate to your course content. Defining your audience, creating a list, leveraging on social media platforms to connect with more audience must be executed in such a way that they perfectly fit into the building of content, setting it up and presenting it.

With DARE and SHARE, setting up your online course is not only made easy but also possible. The step-by-step approach of our course will erase all your anxiety and doubt. Give us a trial today let us bury all your doubts and fears through possibilities.
Although I know my material, I have never prepared a webinar before. Thanks to Liane, I had an excellent outline of how to prepare everything, and I also enjoyed the process of working in a friendly supportive setting with the others who were creating their webinars at the same time.
- Linda Clark, Author, Change your Life, Moving from Stress to Success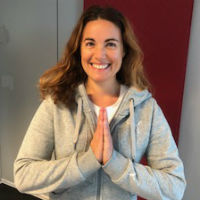 "I have been building my course with Liane: I could not do it without her! She gave me valuable information and great support in each phase. Highly recommended!"

- Chiara Capello, Author, Meditation: A practical Guide
Your Instructor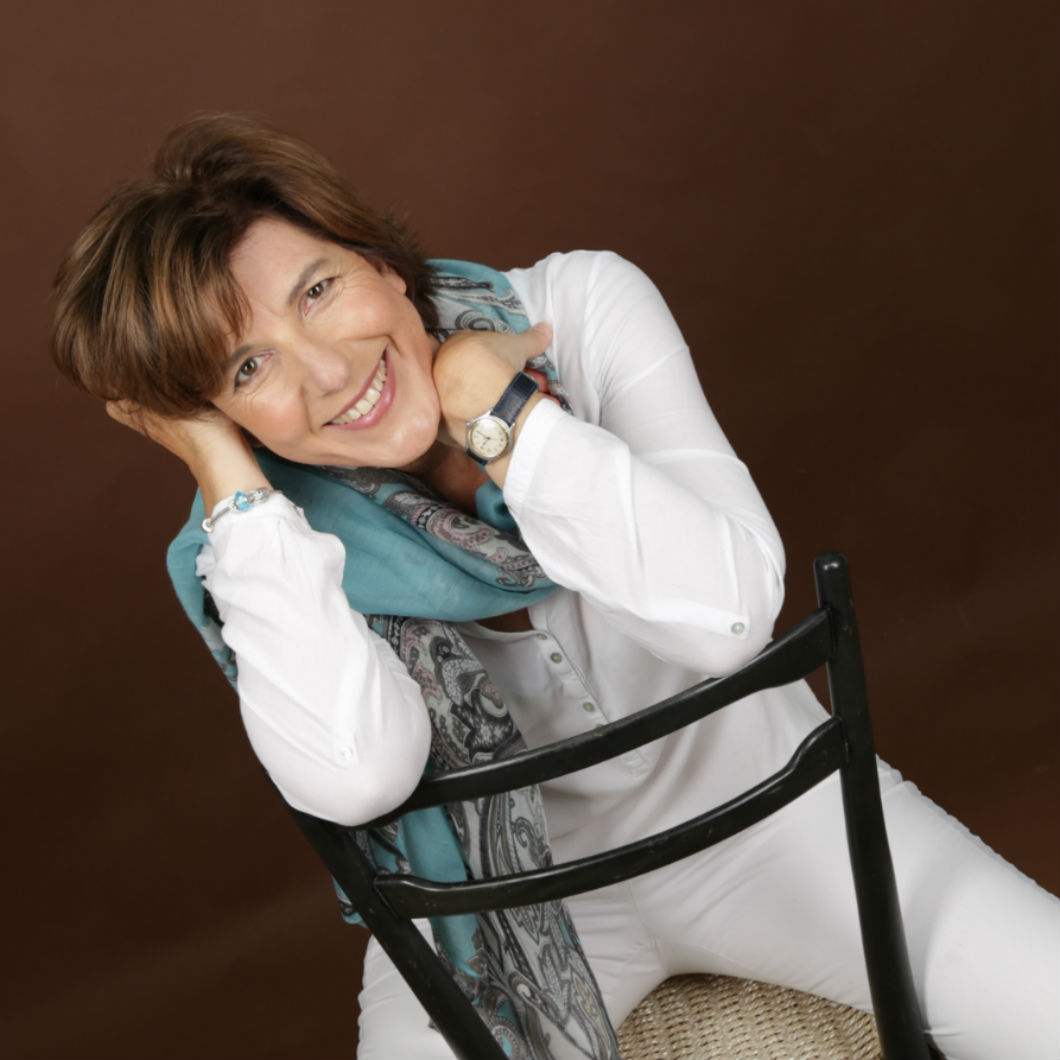 Hi, I am Liane Hack and I help people create their online course.
My background is in marketing and advertising. I worked over 10 years as a key account manager for different major agencies. By the time I was 33, I moved with my husband to a couple of places in the US. This was a very defining experience. It is one thing to go travel to the U.S., a totally different story to go live there. It was a great experience living on another continent.
We returned to Europe with our beautiful first born son and I decided to become a home stay mom.
Next to taking care of my now two sons, I used my "time off" (there is no such thing as time off when you raise your children) to chase a handful of those many dreams we all share.
I became a Yoga teacher and traveled to India to study and meet with T. K. V. Desikachar. Eastern philosophy shaped a lot of my thinking.
I went on studying kinesiology and became a practitioner. I love to help and guide people towards a better outcome.
It has been very rewarding but there was still something missing. I felt too attached to one place, I needed to be able to move.
That's when I decided to take my skills online, helping others to become independent through building their own online courses. One of my projects is TAPASFORLIFE, this online platform offering bite-size courses to "taste". I help people build their courses and market them on the platform.
I now divide my time between Luxembourg, Belgium, The Netherlands and, for the sun, Portugal.
Frequently Asked Questions
When does the course start and finish?
The course starts now and never ends! It is a completely self-paced online course - you decide when you start and when you finish.
How long do I have access to the course?
How does lifetime access sound? After enrolling, you have unlimited access to this course for as long as you like - across any and all devices you own.
What if I am unhappy with the course?
We would never want you to be unhappy! If you are unsatisfied with your purchase, contact us in the first 30 days and we will give you a full refund.
This course is not open for enrollment.